The theme of home, fire, destruction, escape, and prayer permeates my early work. It has always been strange to me why my works are full of such tragedy, despite the fact that I grew up in the center of Moscow in a middle class family, surrounded by love and care. Later on, I had many premonitions, which you can't always understand right away, but which you remember after a catastrophe. And I realize that it is not for nothing that the theme of a home, where you can take shelter, always remains relevant to me.
Man and Animal - their connection and relationship. Man looks for a helper and a friend in an animal. In poor villages, animals were brought into the hut or house where people lived during the winter months. Animals keep people warm, protect them in extreme conditions, and provide them with food and milk. In villages, it was believed that if you had a cow, you could survive.
"Person and Animal", 1990, Wood, Plywood, Oil, 150 x 130 cm
 "Portrait", 1990 | Plywood, wood, oil  | 130 x 150 cm.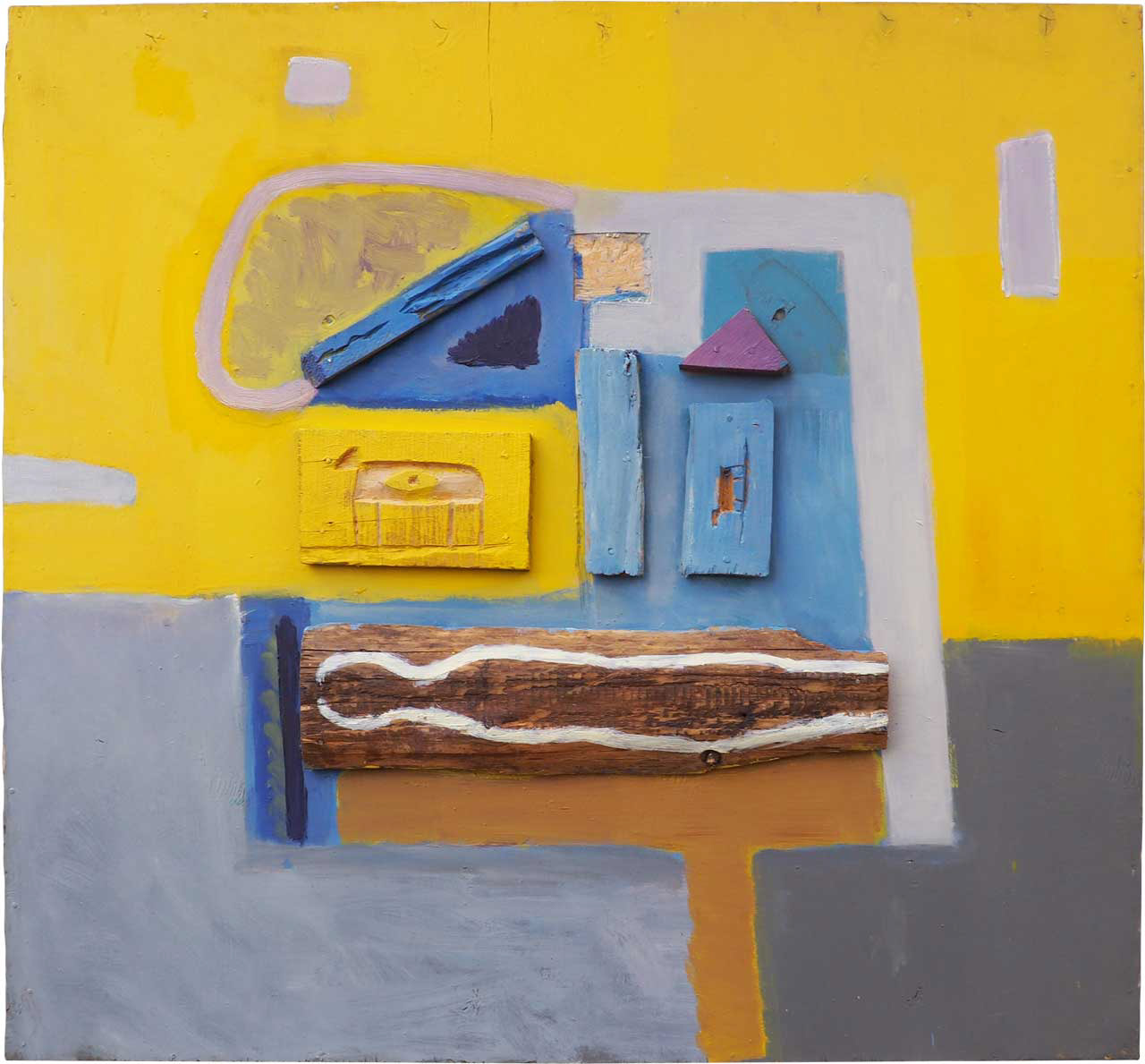 "Home #1", 1990 | Plywood, wood, oil  | 82.5 x 90 cm.

"Portrait on a green background", 1990 | Plywood, wood, oil | 100 x 76 cm
"Woman with a Lamb", 1990 | Plywood, oil | 100 x 76 cm
 "Three: Past, Present, Future" (Triptych), 1990 | Plywood, wood, oil | 150 x 410 cm
Work Process | Residence in Seneg | 1990